President & Founder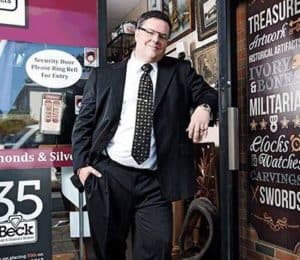 Clinton Beck, is the founder of Dooby's Karaoke Rental services.  Clinton Beck has founded over 30 Canadian companies.  He is best known for Beck Gold & Diamond Brokers, Beck Gemmological Laboratories and Beck Antiques & Jewelry Inc.  Clinton is passionate about karaoke.
Clinton was introduced to karaoke a few years ago;  after much research, Clinton installed a professional karaoke system in his home.  He couldn't believe how karaoke could melt the stress of a busy executive day away.  Karaoke also brought his family closer together.  Clinton saw a need in the Edmonton marketplace for an awesome Karaoke rental service so other families and friends could experience it for themselves.  He created Dooby's and it has been a huge success since opening.
Clinton finds Karaoke a very relaxing and enjoyable pastime.  He sings several times a week and loves introducing people to the joy and relaxation Karaoke can offer.  He believes Karaoke is also a great way to bring a family closer together, build confidence in youth and generally have a great time.
Call Clinton directly to answer your Karaoke questions. 780-966-1930
Karaoke Jockey/ Party Host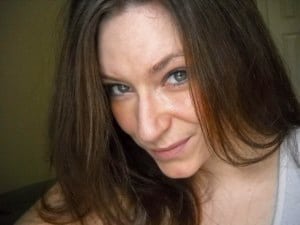 Sam is a Broadway baby at heart and has parlayed her passion into the next best thing – Karaoke! With over 15 years experience as a singer and performer, Sam has found a perfect venue to continue her skills and work with many talented people. She loves to watch the enjoyment all her singers get from their time on the mic and she always leaves them wanting more! Sam is just as engaging with kids as well and knows how to get a nervous singer enjoying the spotlight. The combination of her love of singing and formal training make her a great coach as well and you can ensure her well tuned ear knows just how to get the best out of you. Book Sam today for your event and let her unleash your inner diva!
Karaoke Jockey / The Entertainer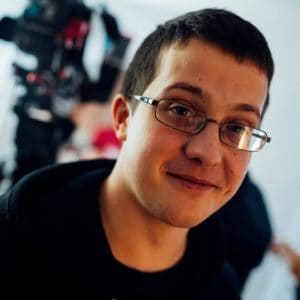 Craig's first time on stage was for Karaoke at age 2, and there is video evidence of him handling hecklers and keeping the crowd going (all within a single Queen song). Ever since that time he has continued to get up on stage for karaoke, plays and hosting… and extended his talents onto Radio, TV and Film, so you can be sure he knows how to get the party going. Book Craig for your next corporate or house party to bring a new level to your celebration.